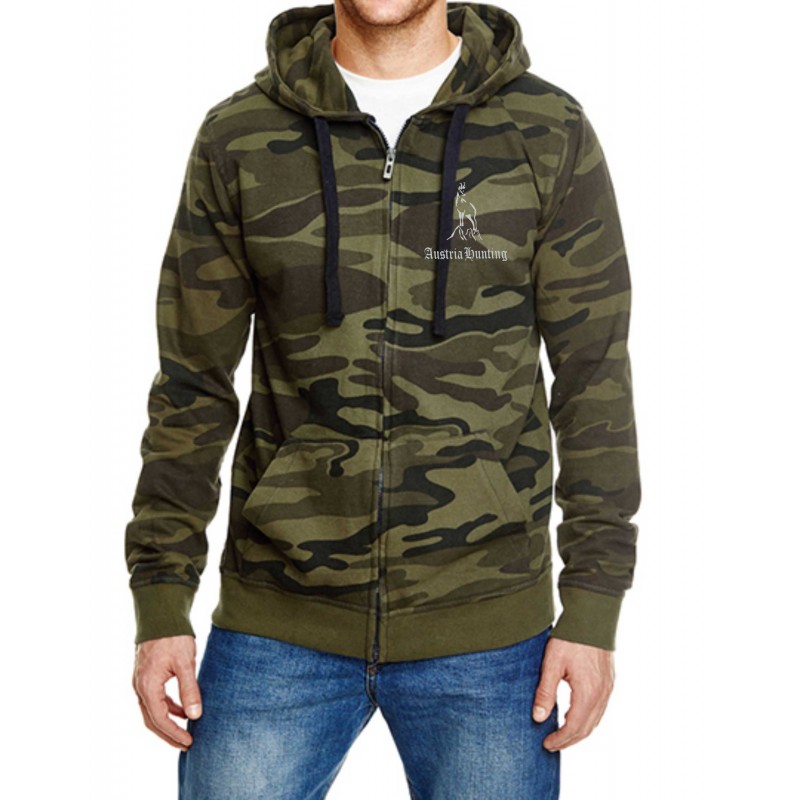  
Sweatjaket with Hoody
Black hood drawstring
Kangaroo pocket
Rib bottom & cuffs
inkl. embroidery like symbolic pic.
We also can stitch you own logo, or a embroidery design from our hunters-pics. Mabey we can stitch your name on it?
Product customization
Don't forget to save your customization to be able to add to cart
Security policy
We only takes your informaion we need for the order, we don't sell your datas.
Delivery:
2-3 weeks after pay. Individualisation possible, perhaps more costs.
Return policy
We accept no returns, we produce after payment, also individualition (warrenty valid)
No customer reviews for the moment.